2018 | 2017 | 2016 | 2015 | 2014 | 2013 | 2012 | 2011 |
Datavideo announces important new additions to its already extensive range of vision mixers.
The SE-600 is a low cost 8 input standard definition switcher and is available in hand-carry format as the HS-600. The SE-2800 HD/SD switcher features 12 inputs with 4:2:2 10 bit broadcast quality and is small enough for mobile or OB situation. Datavideo also announces the shipping of its flagship model, the SE-3000 with 3D DVEs, high quality multi screen multi-view output, chromakey, dual PIP, and a full size control panel keyboard as well as PC control interface.

All four switchers will be demonstrated at IBC 2011 on stand 7.D39. The new models show Datavideo's commitment to meeting the real needs of TV and video producers. The HS-600 and SE-600 are very user-friendly and are packaged to be carried virtually anywhere. For event AV teams and for productions on the run, this is the ideal package to start producing immediately; productions can go live literally within a few minutes. Based around composite inputs, the unit allows producers to use legacy acquisition equipment, thereby saving considerable costs.

Like their elder cousins, the SE-2800 and the SE-3000 are also evidence of Datavideo's dedication to real world usage. With HD support, ergonomic surfaces and intuitive interfaces, these are the tools required by producers controlling a high number of inputs, where the highest quality of output is demanded. Where the SE-2800 provides all the essential components for no-nonsense professional HD vision mixing - highly flexible multi-screen support, wipes, picture in picture and on screen clock - the SE-3000 adds significant extra functionality. This high calibre device boasts tools such as 4 keyers, 40 wipe patterns, with variable border width, colour and softness, chromakey support, a built-in DVE transition engine with 88 transitions and two still stores.

Director of Datavideo UK, Allan Leonhardsen, said: "Datavideo has extended its range to provide producers at every level of the industry with a tool ideal for their programme making. We have been manufacturing switchers for years and work hard to understand what professional users really need. Datavideo does not believe in a one size fits all solution, with unnecessarily complex features. Our philosophy is to develop high performing, attractively priced systems that closely match a particular producer's requirements."
RackBuilder-App
Design, develop and configure
the perfect solution for your needs.
Download the
Product Guide 2017
---
Download the
Virtual Studio Solutions
brochure.
---
Download the
Remote Production Solutions
brochure.
---
Download the
DVP-100 Cut Sheet
Latest Movie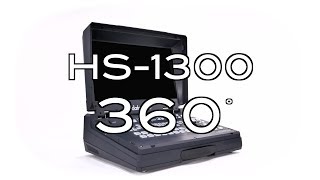 All Videos