2018 | 2017 | 2016 | 2015 | 2014 | 2013 | 2012 | 2011 |
Datavideo @ ISE 2014
Datavideo Technologies Europe B.V. attended Integrated Systems Europe in Amsterdam show last week. With over 44000 visitors and more than 900 exhibitors, it was the biggest ISE ever.
Datavideo featured its HD production van on its booth. Alongside, Datavideo featured mobile video solutions, the new compact title generator and its acclaimed converter series.
Managing Director Rob op de Beek stated: "We highlighted our HS-2800 mobile studio, as well as our CG-200 title generator. Overall opinion was that both of the systems were powerful and very easy to use. During the three days of the show, the equipment was pushed to the limits, without any problem. This again proves the reliability of our products."
RackBuilder-App
Design, develop and configure
the perfect solution for your needs.
Download the
Product Guide 2017
---
Download the
Virtual Studio Solutions
brochure.
---
Download the
Remote Production Solutions
brochure.
---
Download the
DVP-100 Cut Sheet
Latest Movie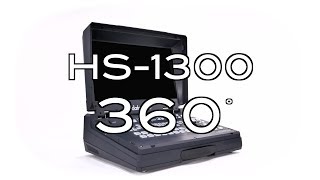 All Videos